Welcome to Sheldon, Iowa!
Sheldon is the community of choice for families in Northwest Iowa to live, work and play.

Our Promise

Sheldon has always been a really nice place for families. Its wide, inviting neighborhood streets and many recreational facilities welcome children and families seeking a safe, peaceful and comfortable place to play, shop and call home. Its schools and recreational activities provide year-round and life-long learning opportunities for residents of all ages. And the community is set on a strong foundation in faith and family that celebrates family and community in good times and holds family and community together in all times.

Sheldon Facts

The 2020 census is 5,512, and we are growing.
At the crossroads of two railroads (UP - North/South & IC&E - East/West) and two highways (18 & 60).
We are in both O'Brien & Sioux Counties.
An easy drive to Sioux Falls, Sioux City, Omaha, Minneapolis and Des Moines.
To pay a utility bill, click the Pay Now button.
---
Contact Information
Physical: 416 9th Street, Sheldon, IA 51201
Email: sam@cityofsheldon.com
Phone: (712) 324-4651 (rings into the City Clerk's Office)
Facebook Note: Facebook messenger on this account is not continually manned, a call or email is preferred.
Office Hours
Monday - Friday: 7:30 AM - 4:30 PM
(Back to top)
---
Observed Holidays
The Sheldon City Offices are closed on the following holidays:
New Year's Day
Memorial Day
Independence Day
Labor Day
Thanksgiving Day
The day after Thanksgiving
Christmas Eve
Christmas Day
(Back to top)
---
City Administration
Sam Kooiker - City Manager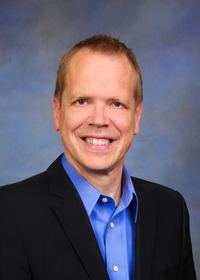 Phone: (712) 324-4651 (rings into the City Clerk's Office)
Angela Beckman - City Clerk
(Back to top)
---
Airport
Our Fixed Base operator is: Midwest Flying Service (Lyle & Kari Vust) Phone: (712) 631-4779
Phone: (800) 498-7802 or (712) 324 - 4005
(Back to top)
---
Crossroads Pavilion Event Center
Tricia Meendering - Crossroads Pavilion General Manager
(Back to top)
---
Krysten Haan - EMT / Paramedic Coordinator, Ambulance Team
Wayne Barahona - Emergency Management Agency (EMA)
Phone: (712) 324-4651 (rings into the City Clerk's Office)
Scott Burtch - Police Chief
Phone: (712) 324-2525 (mornings are best time to call, otherwise hit option 4 for dispatch and say it's not an emergency. If it's an emergency, call 911)
Brad Hindt - Fire Chief (Volunteer Fire Company)
Phone: (712) 324-4651 (rings into the City Clerk's Office)
(Back to top)
---
Library
Nicole Weber- Director
Hours: Monday: 10:00 a.m-8:00 p.m., Tuesday-Friday: 10:00 a.m.-6:00 p.m., Saturday: 10:00 a.m.-2:00 p.m.
Phone: 712-324-2442
(Back to top)
---
Public Works
Todd Uhl - Public Works Director (Water, Sewer, Streets, Cemetery, Parks & Rec)
Phone: (712) 324-4651 (rings into the City Clerk's Office)
Trevor Cast - Parks & Recreation Director
(Back to top)
---
Sheldon Chamber & Development Corp (SCDC)
Mark Brown - Community Development Director
VACANT - Chamber Coordinator (SCDC)
@cityofsheldon.com
Phone: (712) 324-2813
Brandi Fuerstenberg - Chamber Administrative Assistant (SCDC)
(Back to top)
---
About Sheldon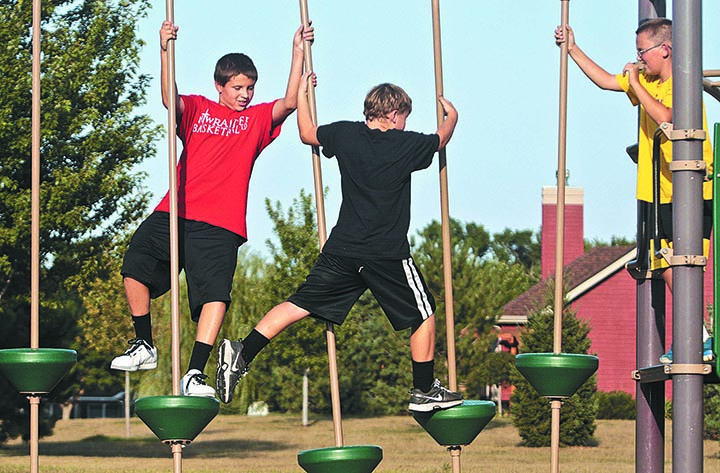 The largest community in O'Brien County, Sheldon has always been the hub of transportation. For many years, the rail system has provided a way of travel for businesses from as far away as Minneapolis and Omaha. Found at the crossroads of 4-lane Iowa Highway 60 and U.S. Highway 18, Sheldon is less than an hour from Interstates 29 and 90. We are the hub for two railroads - Union Pacific (runs north and south "think UP") and Canadian Pacific runs east to west on the south end of town.

Annual events include the Golden Easter Egg Hunt, Independence Day, Crazy Days and Trick or Treating. Sheldon's annual Celebration Days takes place every Labor Day weekend in the City Park and surrounding area. There is a parade, kid's rides, games, food booths, entertainment, arts and crafts.

Northwest Iowa Community College is located in Sheldon with Dordt and Northwestern Universities close by. Sheldon's teachers in both the public and private school systems not only work hard at educating our students but also instill values that carry the children throughout life: respect, honesty and trust. We feel our students learn from the best… and grow up to be the best. As adults, they not only stay in the community to raise their families, but they help provide our community with a strong, highly educated workforce.

The City of Sheldon has a diverse and robust park and trail system. Some features include softball fields, basketball courts, picnic shelters, electrical hook-up campsites, biking and walking trails, frisbee golf, and a Skate Park for skateboarding and rollerblading. Other recreational facilities include the Sheldon Golf & Country Club and the Sheldon Outdoor Family Aquatic Center.

We invite you to visit our community. You'll soon realize that Sheldon IS Where Families Come First!
City Maps & Tour
(Back to top)